Fitness
You can now enjoy the full-body effects of aquatic exercise with time-saving convenience in the privacy of your own home.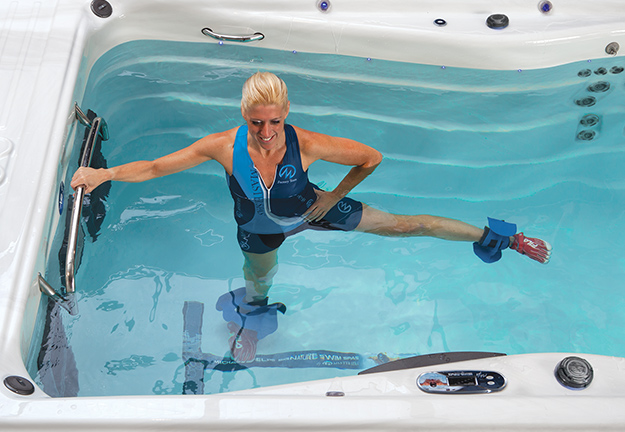 Aquatic exercise is rapidly growing in popularity across the country. Unlike other swim and fitness spas, the Michael Phelps Signature Swim Spas by Master Spas has a large flat floor with no hidden obstacles. The nature of water and the controlled temperature make the swim spa ideal for a variety of fitness exercises.
You can jog in place against a gentle current, use an optional kickboard, or the Aquatic Exercise System which includes a rowing kit and resistance bands and comes standard on all models. With the current off, you can experience the benefits of resistance training and range of motion exercises. A stainless steel grab bar at the end of the swim spa helps facilitate your at-home workout.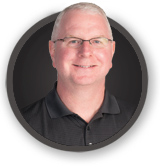 "The great thing about the Michael Phelps Signature Swim Spa by Master Spas is it's always ready for you. It's always warm, and the current is always ready to go. So whenever you have you a few minutes, you can jump in and get something done."
- Bob Bowman
---
A New Way to Exercise.

Rick McAvoy, PT, DPT, CSCS and Professor of Hydrotherapy has authored an exercise program written exclusively for Master Spas swim spas. This program is designed specifically to help you get the most out of your swim spa and is presented in an easy-to-follow format. Available in this step-by-step book, the program can be purchased at your local dealer.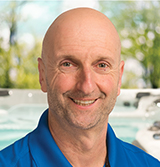 "As a Doctor of Physical Therapy as well as a Certified Strength and Conditioning Specialist who has specialized in Aquatic Therapy for over 20 years, I have treated numerous types of orthopedic and neurological conditions. I have witnessed first hand the power and potential that the water provides in assisting people to improve their physical as well as psychological well-being.
"Whether your goal is to improve flexibility, balance, coordination, your level of fitness or incorporate aquatic cross training into your existing fitness program, Master Spas swim spas are the perfect aquatic machine."
- Dr. Rick McAvoy PT, DPT, CSCS

See your local Michael Phelps Signature Swim Spas by Master Spas retailer for various fitness options including stainless steel aquatic treadmill and exercise bicycle, as well as the new H2Xercise equipment.
NEW! Looking for solutions for pain relief and other health benefits of aquatic therapy? Get your FREE booklet
---