The nights are crisp. Leaves have lost their green color and are instead vibrant gold and crimson. The days are shorter and long gone are summer afternoons spent floating in the water. But as your neighbors close up the pool, you are still enjoying your swim spa.
In fact, autumn can be one of the best times of year to enjoy your swim spa. You can turn up the temperature and take advantage of the hydrotherapy jets. You can still swim and exercise outside, adjusting the water temperature for your comfort. And on that one warm fall day, friends and family can cool off in the water as they splash and have fun.
The arrival of fall is the perfect time, though, to prepare your Michael Phelps swim spa for the season and the cooler weather ahead. This maintenance checklist will help you make sure your swim spa is in tip top shape.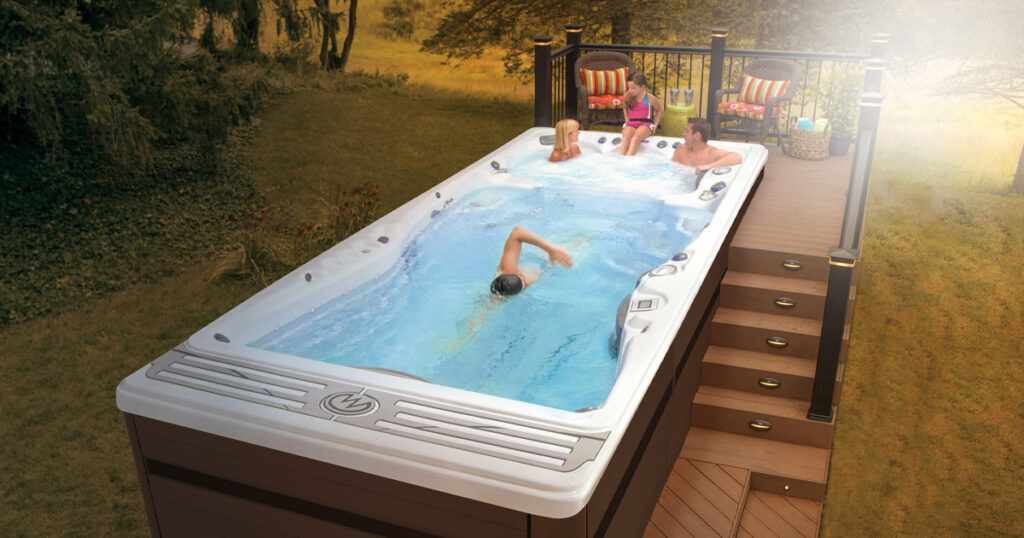 Fall swim spa tips
One of the best ways to enjoy the cool fall weather is relaxing in a hot tub. But the secret to the perfect autumn soak? Clean, clear water. The best way to accomplish that is routine water care.
Take advantage of a sunny fall day to maintain your water and check off some seasonal swim spa maintenance that you won't want to do when it's colder.
Drain your swim spa
Master Spas recommends draining your Michael Phelps swim spa every six months. Draining your swim spa can feel like a big job but there's no need to stress. You can take care of it on a nice fall afternoon.
You can use a submersible pump or garden hose to drain your swim spa. Many owners find that a submersible pump is the quickest way to drain your swim spa. However, you need to stay at home if you choose that method. Creating a siphon with a garden hose (or hoses) is a more hands-off approach that allows you to take care of other tasks on your fall checklist.
No matter the method you use, you will have a small amount of water on the bottom of the spa. You can use a wet/dry vac to remove the remaining water.
Come winter, when you are soaking or swimming as it snows, you'll be glad you took the time to drain your swim spa.
Clean and replace filters
Swim spa filters are the unsung heroes of water care. Michael Phelps swim spas feature the EcoPur mineral filtration system. The design helps to maintain the water flow through the filter while the pleats catch debris and other contaminants in the water. You should rinse your filters once a week and clean them once a month.
You can use a filter cleaner to remove any built-up oils or body care products on the filter fabric. Most filter cleaners are designed to be mixed with water to create a solution. Soak your filters according to the product's directions. Rinse thoroughly before placing them back in the hot tub.
Over time, the filter fabric can become stretched or harder to clean. Master Spas recommends replacing your filters every year. But more importantly, you should replace your EcoPur filter core every six months. If you don't remember the last time you replaced your EcoPur core, fall is the perfect time to get a new one.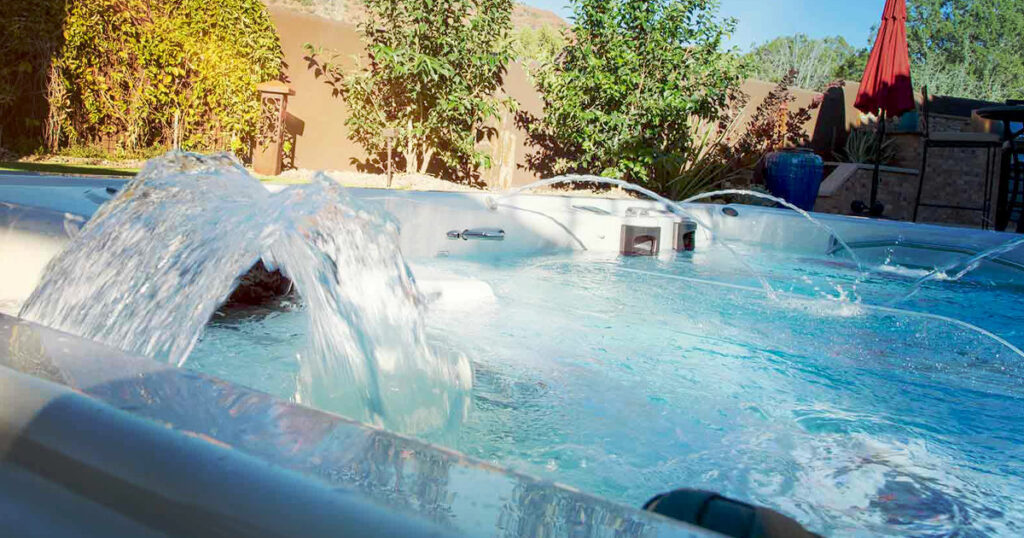 Clean the shell of your swim spa
Draining your swim spa is the perfect opportunity to clean the acrylic shell. You clean any residue, wipe up any dirt from the bottom, and buff out any scuffs. You can clean the spa shell with a specialty cleaner or diluted white vinegar. A window cleaner with ammonia can also do wonders for your swim spa and make it look new. Be sure to clean around the jets and behind the filter housing.
After cleaning the swim spa, it's important to give it a good rinse and dry it off. You can use the shop vac to remove any water at the bottom of the spa.
Refill your swim spa
Now that your swim spa and filters are cleaned, you can add fill your swim spa. Grab your garden hose and attach a pre-filter. The pre-filter is important because it helps remove suspended solids and heavy metals found in your source water. Place the hose in the filter housing closest to the control panel. You want water to flow directly through this fitting to force air out of the pump and plumbing line. Keep an eye out to make sure that items such as leaves don't make their way into the fitting.
Do you want a way to fill your swim spa quickly? Some owners prefer to hire a water truck, just as you would for a backyard swimming pool. The truck has a long hose that delivers fresh, clean water to your spa. Instead of hours to fill the spa, it will take minutes.
Inspect your swim spa cover
Your swim spa cover not only keeps out the elements but locks in the heat. Master Spas swim spa covers are made out of a high quality vinyl and high density foam for energy efficiency. The covers not only protect your water but can help keep your energy costs low, especially in the fall and winter months.
The covers are master crafted in Indiana but can deteriorate over time. Taking time to inspect your swim spa cover should be on any fall swim spa maintenance checklist.
What should you look for? Your focus should be on the quality of the vinyl, locking hardware, and the foam core. The foam core is essential to maintaining the water temperature and overall energy efficiency. Before winter sets in, you want to make sure that it is not sagging or heavier than normal.
If you think it's time to replace your cover, contact your local Master Spas retailer.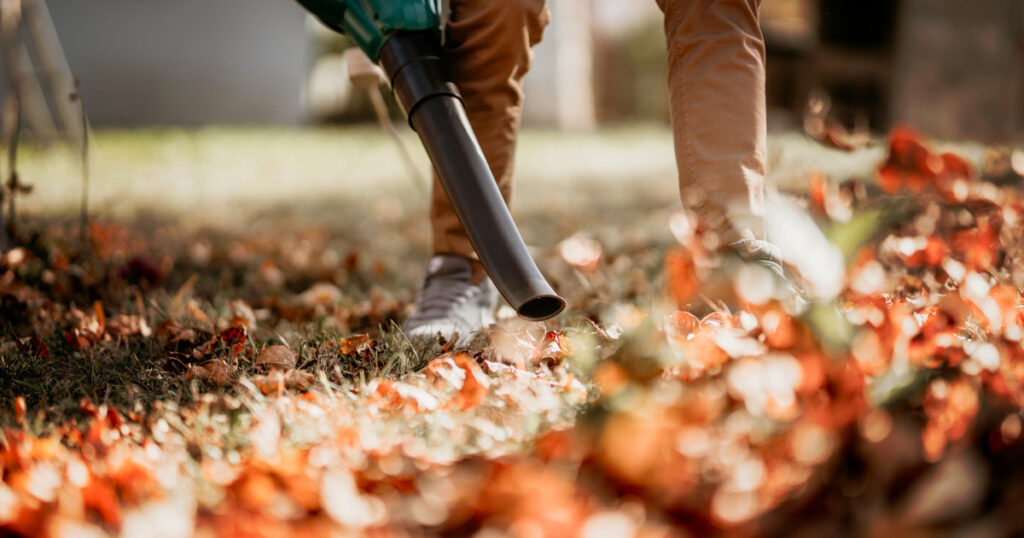 Maintain area around swim spa
One of the biggest fall tasks for any homeowner is taking care of the falling leaves. And this chore is especially important if you are a swim spa owner.
Not only does raking leaves help maintain the health of your lawn but keeps leaves from blowing into your swim spa. Natural elements, such as leaves and sticks, can clog up your filter and affect your overall water quality.
Clean and store pool accessories
As the weather cools down, do you plan to use your swim spa more for hydrotherapy than recreation? If so, it might be time to pick up and clean any inflatable floats and swimming accessories. Store them in a place where they will be safe over the winter and ready for a summer of fun.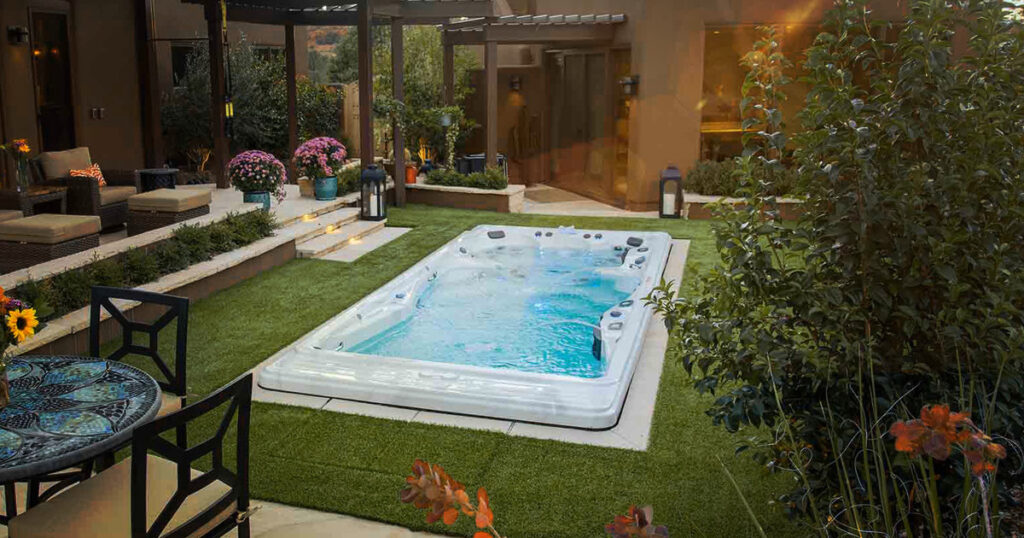 How to buy a swim spa
Are you ready to enjoy the benefits of water exercise, recreation, and relaxation year-round — even in the winter? Having a Master Spas swim spa at home allows you to enjoy the benefits of a pool without the maintenance. You can click here to get more backyard ideas and picture what a stationary swimming pool would look like in your space. Or, contact your local Master Spas retailer to learn more about swim spa ownership. Wondering how much a swim spa costs? You can request a quote here.