Customers might be interested in the features of a Michael Phelps Signature Swim Spa. How strong is the water current of the propulsion system? How big is a Michael Phelps swim spa? Do the spas use a mineral filtration or do they have saltwater systems?
But as you shop for the best swimming pool alternative for your backyard and lifestyle, there's another accessory to consider — the swim spa cover.
A cover doesn't make quite the splash that LED lighting and WiFi modules do. However, a quality, easy-to-use swim spa cover will help you enjoy your backyard oasis for years to come.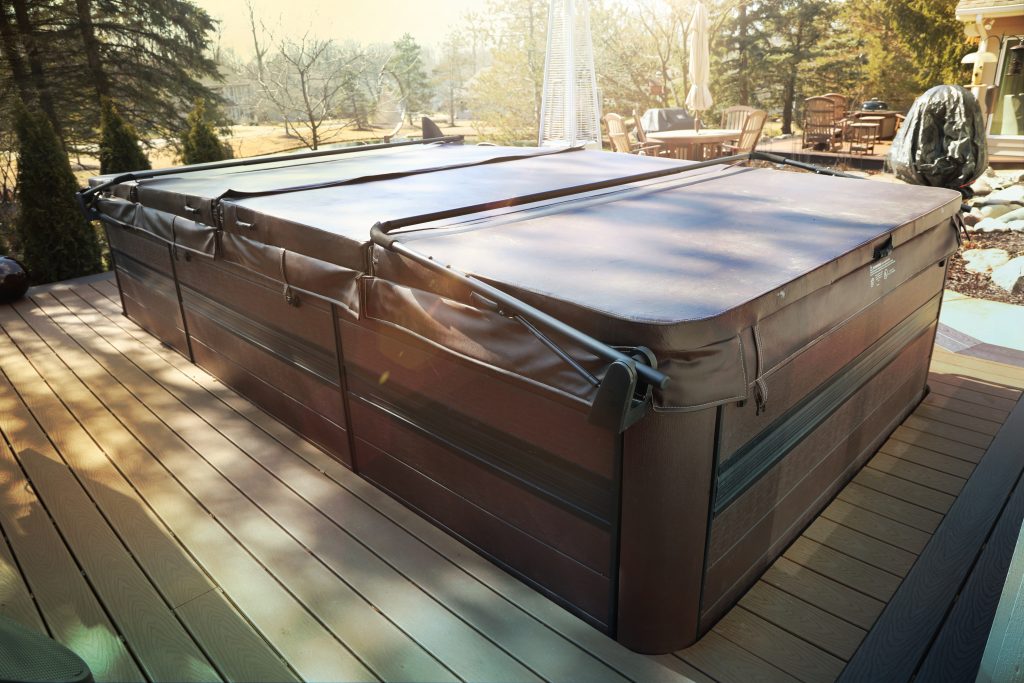 Why do you need a swim spa cover?
On the surface, a swim spa cover keeps the elements out of the water — leaves, sticks, snow, and rain.
But it also keeps the heat in and prevents water loss, both of which contribute to the energy efficiency of a Michael Phelps swim spa and water chemistry.
In addition, a swim spa cover will:
Lock in heat, lowering energy cost.
Protect the acrylic shell from sun damage
Makes maintenance easier. The snugly fitting swim spa cover keeps out natural elements, such as leaves and precipitation.
Improve safety. Master Spas covers have key safety locks that prevent others from removing the cover.
Types of covers
Master Spas manufactures its own covers at its production facility in Fort Wayne. Made with marine-grade vinyl and insulation, the covers are designed to snugly fit over Michael Phelps Signature Swim Spas. The covers are built to the strict ASTM-F1346 standard for lockable safety covers.
There are two types of covers for swim spas by Master Spas — a rolling cover and a traditional bi-fold cover.
Axis Covers
The Axis Cover System is a unique rolling swim spa cover that can be used by most anyone. It has a low profile, making it ideal for custom swim spa installations.
The system has been designed to fit taut across the spa and features a unique fastening system. There are also multiple safety locks to keep the swim spa secure.
High-density foam covers
The traditional option, bi-fold swim spa covers feature a vapor barrier, which protects the shell and prevents evaporation. The high-density 5-inch foam also improves energy efficiency.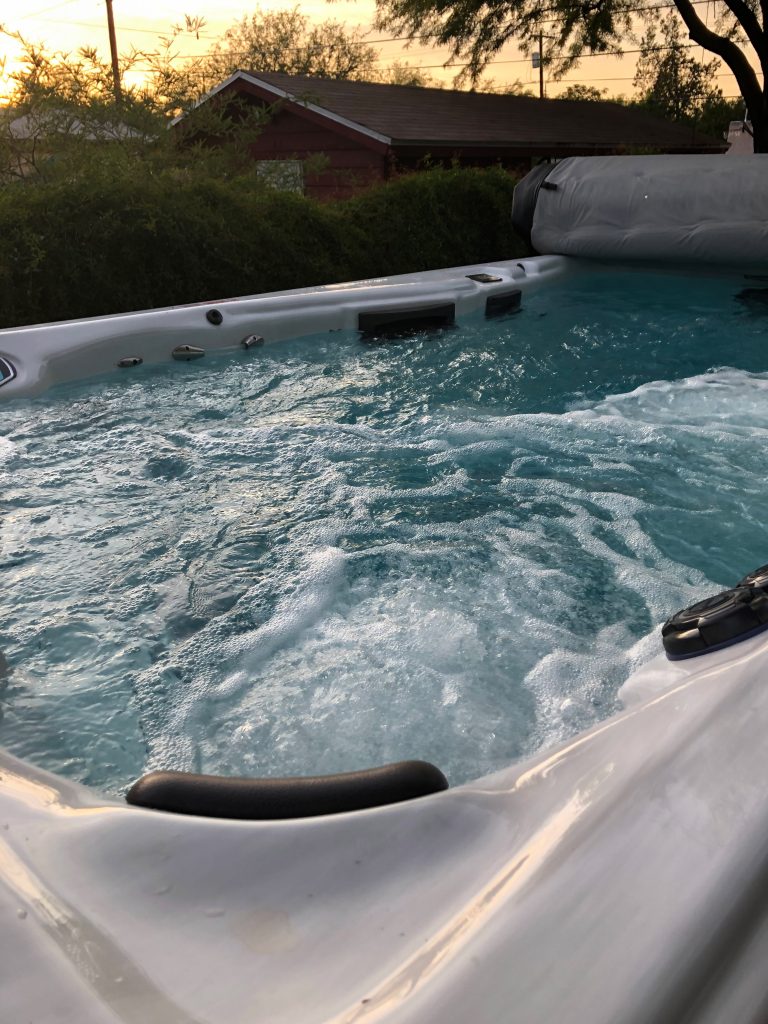 Swim spa cover considerations
When you are purchasing a Michael Phelps swim spa and selecting a cover, it's important to take into account who will be using the pool alternative and where you live among other things.
Ease of use. A rolling cover, like the Axis, can be used by most people without help. If you are going to be using your Michael Phelps swim spa solo, the Axis is the best choice.
Energy efficiency. For customers looking for the most-energy efficient option, a bi-fold cover is the best choice. It keeps in more heat than other options, and it is ideal for people who experience all four seasons or live in colder climates.
Swim spa installation. A swim spa can be installed above ground, partially recessed, or in the ground. Customers who have an in-ground installation often prefer the ease and look of a rolling cover.
Cover lifter. A cover lifter will allow you to open and close a traditional cover with more ease. Master Spas dealers can guide you to a quality lifter so that you can enjoy your swim spa.
Warranty. Just as the cover protects your new spa, you want to feel protected by a warranty. Master Spas offers limited warranties on both options. 
A cover-worthy backyard
Are you ready to turn your backyard into a destination? A Michael Phelps Signature Swim Spa is an all-season pool alternative where you can swim, relax, or just hangout. You can click here to learn about how you create a backyard oasis with a Michael Phelps Signature Swim Spa. Or, contact your local Master Spas retailer to learn more about swim spa ownership. Wondering how much a Michael Phelps swim spa costs? You can request a quote here.