Members of the San Diego Track Club were just looking for a way to have fun during the summer months. They hosted evening events where members could swim, bicycle, and run in Mission Bay. But those events were the start of triathlon in the United States. And since then, the sport has grown from low-key, low-attended events to global popularity. 
But while you're not sitting down to watch Sunday night triathlon — yet — you might have noticed that more and more people in your circle are starting to try a tri. They are swimming lap after lap at the local pool, riding for hours on local roads, and running miles on the weekend.
You're intimidated but you are also interested. You are just a "regular" person. You wonder, "Can I do a triathlon?" It seems like everyone who does a triathlon is a professional or naturally athletic. 
One of the best things about the sport, though, is that anybody can do a triathlon. You just have to have a willingness to try.
It's never too late to start training for a triathlon, and the best thing is that you don't need to be an elite athlete to race one. If you have the commitment, then all you need is some triathlon training tips to get started on this exciting new adventure.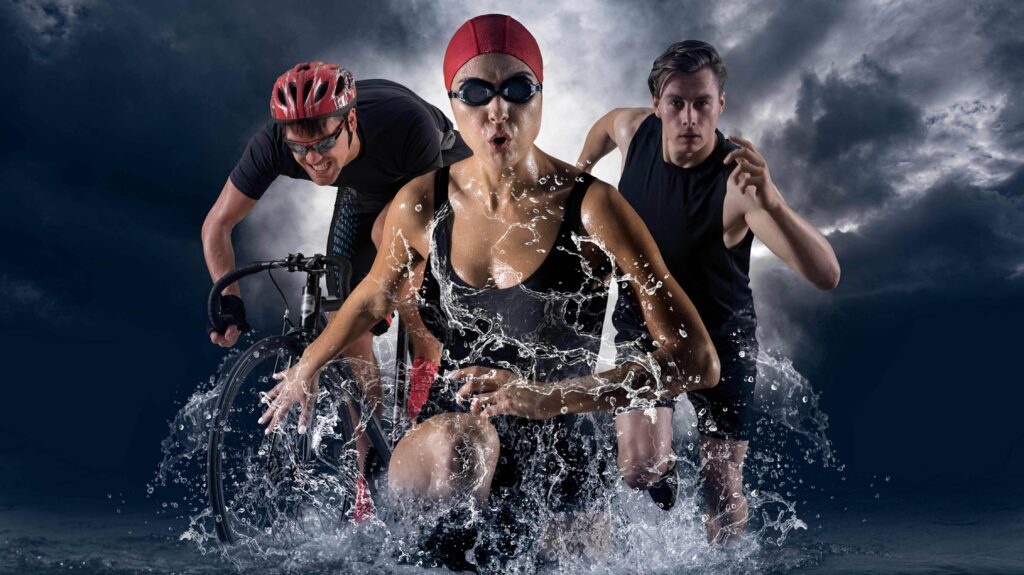 Triathlon basics
Triathlon is a sport that involves swimming, cycling and running. These three disciplines are done in that order. The event itself is called a triathlon because of this order (tri = three).
Races come in all shapes and sizes. There are super-sprint races that typically consist of a 400-meter swim, 10-kilometer bike and 2.5-kilometer run. Then there are full-distance triathlons, during which athletes will cover 140.6 total miles over the three disciplines.
There are many race distances between those, from the popular sprint-distance events to half-distance triathlons.
Most people start with a sprint triathlon, which can take between an hour to two hours depending on your experience and fitness level. The swim is usually 750 meters, followed by a 20-kilometer bike and 5-kilometer run.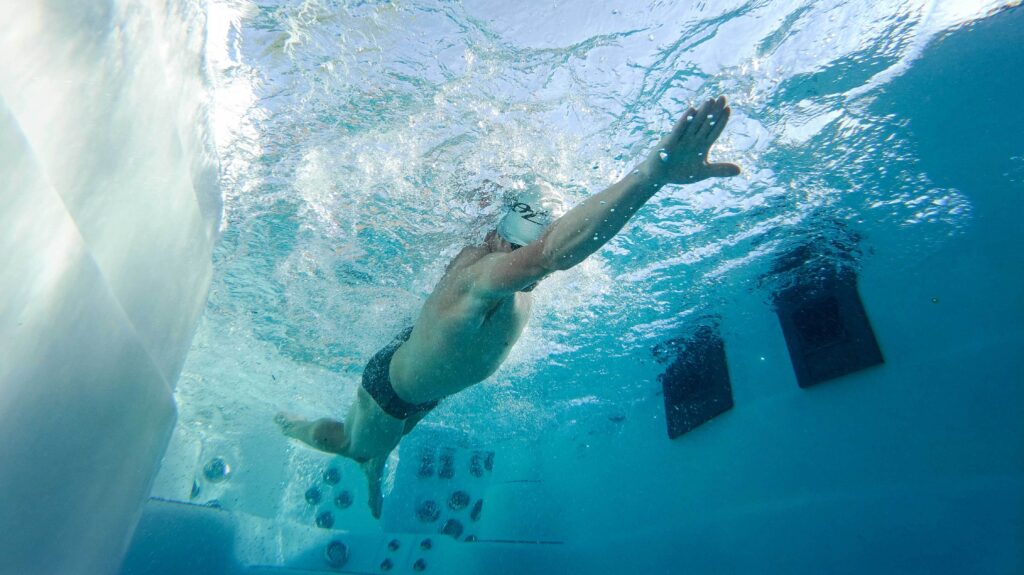 Swim training for beginner triathletes
For many people new to triathlon, the swim can be intimidating. They might not feel comfortable in open water or think they don't swim "good enough" to participate in a race.
However, you might be surprised that you can still do a triathlon — even if you are out of breath swimming just one length of the pool.
"Most athletes need to develop comfort in the water," says Taren Gesell, a creator and motivator who wants to help people cross the finish line. "They need to remember that nothing bad is going to happen."
Developing that comfort can take time, though. In fact, how often you are swimming is more important than how far you are swimming.
Gesell encourages athletes to consider incorporating a swim spa into their training, especially if they are new to the sport of triathlon.
"It's a controlled experience," he says. "You can see yourself and take your mind off a big open body of water."
Athletes who use a swim spa are able to shed any panic that they might feel. As they progress, they can transition to group swims at the pool or continue swimming in the swim spa.
A swim spa, which has a continuous water current for swimming in place, can be installed in most backyards. Unlike a pool, it's designed for year-round use, allowing athletes to walk out the door and swim whenever fits best into the schedule.
For Gesell, who incorporates a Master Spas swim spa into his own training, consistently swimming in a spa has proven beneficial.
"Triathletes, especially age group athletes, need to work on their technique absolutely more than anything," he says. "The swim spa is a controlled environment and especially if you put mirrors on the bottom, it is one of the best ways to make every swim, every stroke very purposeful."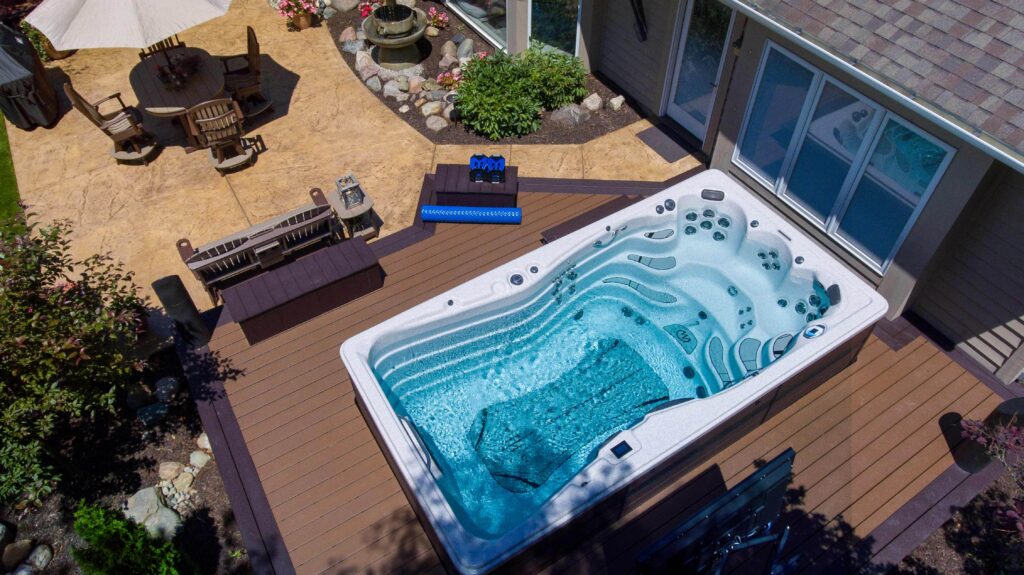 Training for your first triathlon
You don't just wake up one day and decide to do a triathlon. It takes time to learn how to swim, bike and run — especially if you consider yourself a "regular person." However, you will improve as you train and maybe even win your age group at some point,
It's important to remember that no matter how prepared you are or how hard you train, it is rare for a triathlon race to go perfectly — or even training itself. But these mishaps aren't reasons not to try; they're opportunities for growth and learning.
If you want to do a triathlon and think it's something you could do, then you need to start with a training plan. There are many different types of programs out there, from free plans online to customized schedules from private coaches. A popular way to train is to use an app that employs AI, like MoTTIV, to build a plan just for you.
No matter which you choose, any plan will start out with shorter workouts. As you get further into your training, the distances or length of the workouts will increase. The goal is that the distances won't feel so intimidating once race day arrives.
New triathletes should expect to have at least two workouts a week for each discipline. However, you might need to add additional workouts for the areas where you need the most improvement. You should also expect to train twice a day when preparing for a triathlon.
For example, a beginner sprint triathlon plan might include two runs, two to three bike rides and two to three swims. The typical sprint triathlon training plan will be eight to 12 weeks. However, how long you have to train for a sprint triathlon will depend on your fitness level at the start.
But remember, if you are an adult onset swimmer, you should aim for at least three swims per week.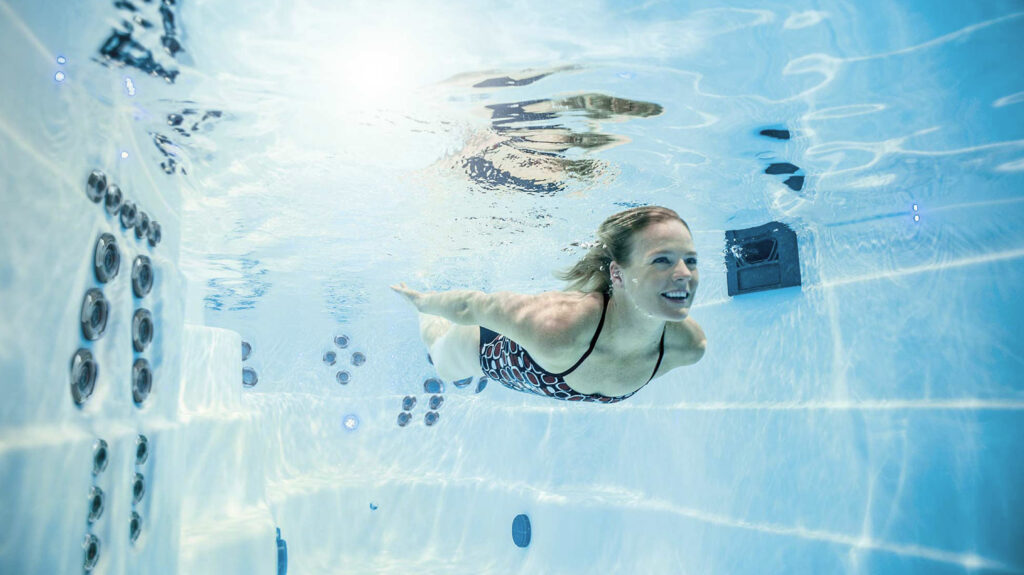 Tips for beginner triathletes
The only thing stopping most people from doing a triathlon is that they haven't tried! If you're not a professional athlete and have no intention of becoming one, there's no reason why you can't race–and enjoy–a triathlon.
Here are some things to keep in mind as you take on your first event!
Drills before distance
Taren Gesell has helped many athletes train for and complete their first triathlon. They can be surprised, though, when he doesn't start them off with long swims — or even a traditional swim.
Athletes who struggle to swim 400 meters without stopping or feeling out of breath will need to focus on basic technique. For Gesell, this includes practicing floating, breathing, and not sinking in the water. Taking time to build this foundation of good technique will make swimming easier and more enjoyable.
Drills can include working on blowing bubbles out through your nose and fully exhaling underwater; bending at the elbow as you pull your arm through the water, and maintaining good head position as you swim.
An underwater pool mirror in a Michael Phelps swim spa is a perfect way to see yourself swimming. You can make sure that you are looking at the bottom of the spa or making sure that you are fully extending your arm at the front of the stroke.
Don't stress about your bike
Triathlon bikes can cost more than $10,000, especially if you are investing in disc wheels and aerobars. However, the regular person does not need an expensive bike for a triathlon.
Often, you can find a used quality bike for less than $1,000 or even use a hybrid or mountain bike for your first triathlon. Focus on finding a bike that fits well and feels comfortable to ride.
During training, you'll want to practice shifting gears and good bike handling so that you feel confident riding with others on race day.
You don't have to be an elite athlete
Anybody, even a regular person, can participate in a triathlon. The goal is to complete the training and get to the start line healthy, hopefully bettering yourself along the way.
Everyone has different abilities and strengths that will come into play during each race. If someone else is faster than you on the bike or running track, don't get discouraged because they may have a better background in those sports than you do. Focus on what you are doing rather than comparing yourself to others.
Consider group workouts
Group workouts are a great way to meet other people who are training for triathlons. It can be particularly motivating to bike and run with others. They might be able to offer you training tips or show you a new route. They can even help you improve your confidence while bike riding on the road.
If you've never done any group training before, it can be intimidating at first and you'll probably feel like an outsider. But because everyone has the same goal — become a better athlete – there's no reason why they won't welcome you with open arms!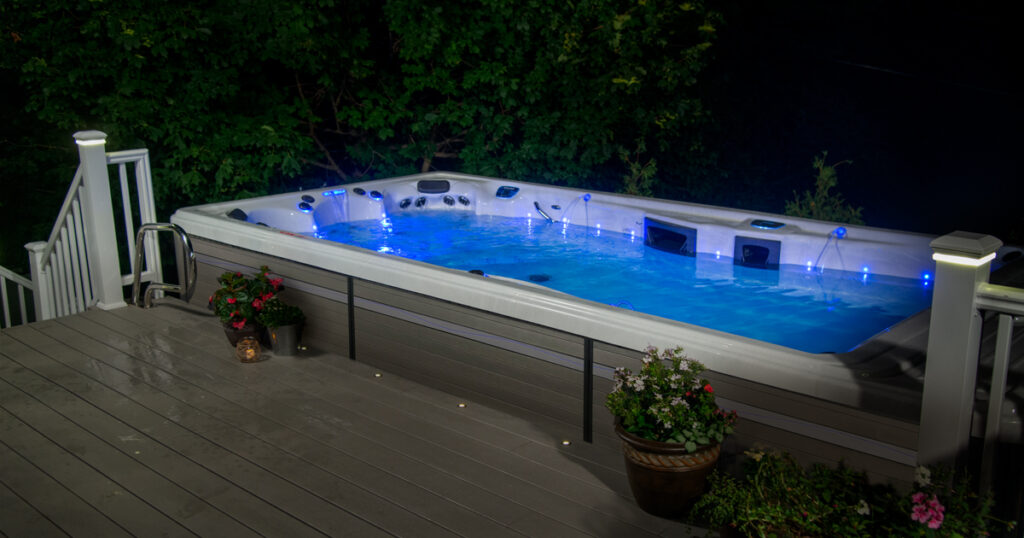 How to buy a swim spa
Do you want to be able to swim, exercise, and relax at home? Having a Michael Phelps Signature Swim Spa allows you to swim on your schedule while adding a fun factor to your backyard. You can click here to find out more about the benefits of hydrotherapy and relaxing in a hot tub. Or, contact your local Master Spas retailer to learn more about swim spa ownership. Wondering how much a swim spa costs? You can request a quote here.