For many, swimming was something you did as a child. You jumped off the diving board at the local pool, doing the doggy paddle back to the ladder. Over summer vacation, you splashed around on the beach. Summer camp wouldn't be complete without several trips to the Olympic pool.
But these childhood experiences at the pool don't always equate to becoming an adult swimmer.
For many adults, the water slowly becomes a source of anxiety rather than a place of fun. Why? You have less time to go to the pool or have found other ways to get active. You spend less time in and around water and, subconsciously, you might find that you are avoiding the pool.
Learning to swim as an adult, though, will help you be more comfortable around the water. You can incorporate swimming into your fitness routine or use it as a jumping off point to train for a triathlon.
There are many reasons for adults to learn how to swim. From boosting your fitness to reducing your stress, discover the benefits of becoming an adult onset swimmer.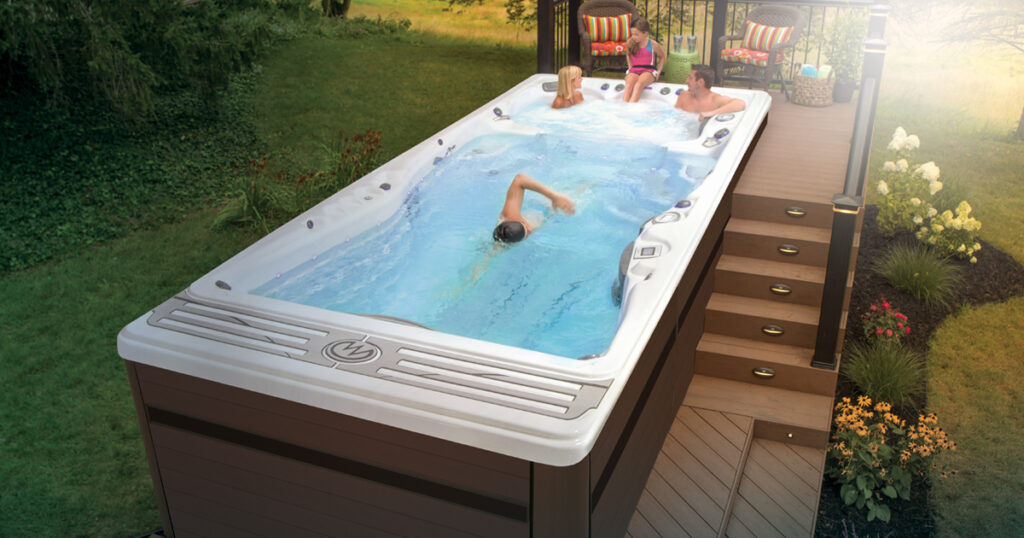 Are you an adult onset swimmer?
Learning how to swim is not only an important life skill but also an excellent form of exercise for anyone at any age!
An adult-onset swimmer is someone who learned to swim as an adult. Whether you want to just swim for exercise or participate in your first triathlon, you can learn how to swim on your own or with the help of a coach. You can take classes that focus on adults or sign-up for private swim lessons.
It can be intimidating to try something new, especially as an adult But remember: You 're not alone! There are many people who did not learn how to swim as children. According to USA Swimming, adult onset swimmers are the most common group of swimmers, comprising nearly 50 percent of all swimmers in America.
Adult onset swimmers might discover a new sense of fulfillment, personal growth and success.
But you don't have to head to the local pool or lake to start your adult swimming journey. A Michael Phelps Signature Swim Spa is a safe space to learn how to swim. 
According to Taren Gesell, founder of the coaching app MoTTIV, a swim spa is a controlled environment where you can build your comfort in the water. You can always touch the bottom or reach for the wall, taking your mind off a big open body of water.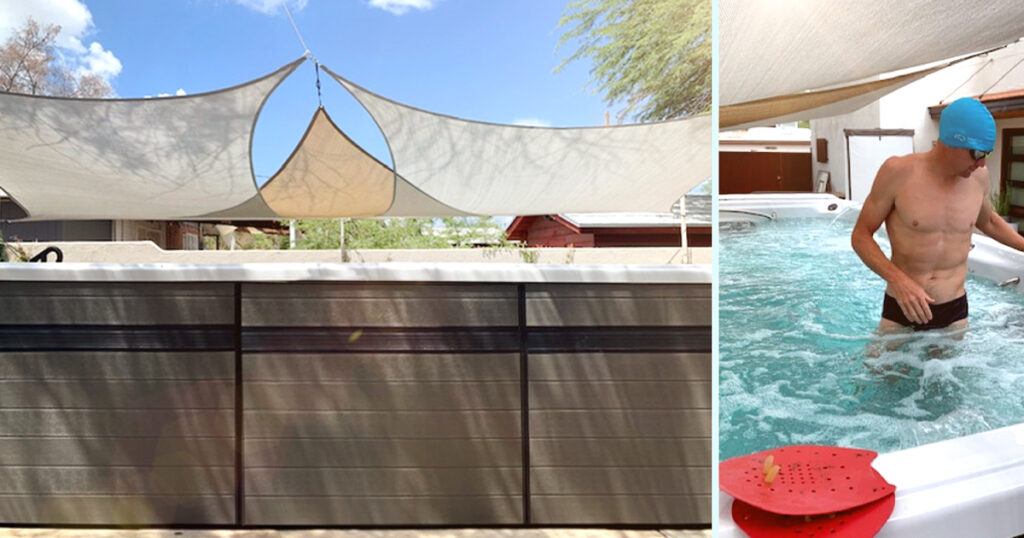 7 reasons why adults should learn to swim
You may have been nervous about getting into the pool as a kid, but you can easily learn how to swim as an adult. At first, being in the water may feel strange, unfamiliar, and even a little worrying. But with time you'll become acclimated and gain confidence you may have previously thought unimaginable.
Once you learn how to swim, you'll be able to enjoy a variety of benefits. For example, swimming is an excellent form of exercise. It's also relaxing; it can relieve your stress and calm your nerves. And if you're feeling blue, 15 minutes in the water may be all you need to boost your mood.
Learning to swim will help you stay active.
The American Heart Association recommends that healthy adults do a minimum of 150 minutes of moderate cardiovascular activity every week — or 30 minutes of exercise five days per week
However, starting a workout routine can feel overwhelming, especially if you're out of shape or haven't exercised for a while. You might wonder: What exercise should I do? How long should my workouts be? Will I embarrass myself? How do I stay motivated?
Low-impact movement is a great way to begin incorporating movement into your daily routine. Swimming is not only easy on the joints but it can be done at any age, and it's a safe activity that can help you stay in shape.
Taking time to learn how to swim as an adult can help you build the skills for a lifetime of activity.
Worried about what others might think?
A Michael Phelps swim spa is a safe place to learn how to swim. It's just you, the water, and a private swim coach (if you go that direction). You don't have to worry about the former swim team star moving at super speed in the swim lane. Nor do you have to make sure to avoid the toddler class when scheduling lane time. Conveniently installed in your backyard, you can start your swimming journey with short 15-minute swims.
Bonus: Michael Phelps swim spas are designed to be used year-round. With a built-in heater and full foam insulation, you can swim at your perfect temperature whether it's January or July.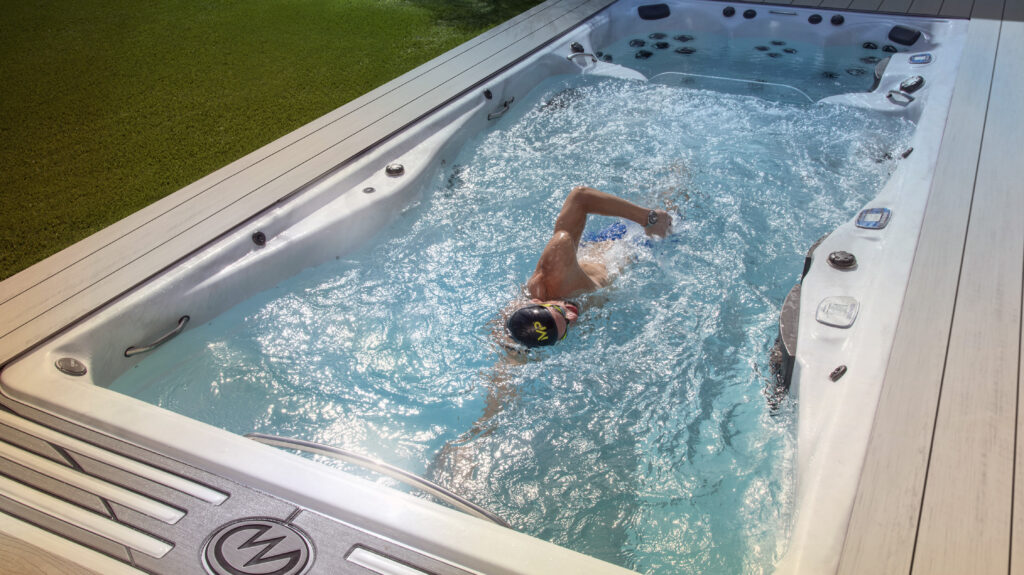 Swimming is a great workout.
Swimming has been dubbed one of the best forms of exercise — if not the best.
Hopping in the water is particularly beneficial because it works the heart and lungs. A strong heart will pump blood more efficiently, improving your circulation and lowering blood pressure. Conditioned swimmers will also notice a drop in their resting heart rate. And, according to Harvard Health, swimming teaches the body to use oxygen more efficiently.
But swimming is also a great form of exercise because it does not put stress on the joints. It can be done by people of all ages and fitness levels. It's also great for those who have physical limitations or injuries
The water offers buoyancy, which reduces the effects of gravity on your body, so it's a good alternative to land-based activities that may put too much stress on your body (such as running or jogging).
If you are in chest deep water, like in a Michael Phelps swim spa, your body weight is "reduced" by about 80 percent.
As a comparison, when you run, your body (and your joints) will absorb about 2.5 to 5 times its weight with every foot fall.
Swimming is a full-body workout.
Swimming is one of the few forms of exercise that is truly a full-body workout. When you are swimming, you are using every major muscle group. Even a leisurely swim will recruit your shoulders, back, chest and thigh muscles. If you learn multiple strokes, you can build strength and endurance in different muscles.
While swimming might not replace lifting weights in the gym, you will build muscle more effectively compared to other forms of cardio exercise.
Swimming is a great way to relieve stress.
Swimming is a great way to relieve stress, especially if you're not used to exercising. It can help you relax and unwind, which is why many people find swimming so enjoyable.
A 2012 survey of nearly 1,200 swimmers ages 16 to 45 around the world conducted by Speedo investigated how swimmers felt about their sport. According to the survey, 74 percent of respondents said swimming helps release stress and tension. In addition, 70 percent of respondents said swimming helps them feel mentally refreshed.
In the report, sports psychologist Julie Johnston said, "The feeling of 'freedom' whilst in the water has long been one of the key appeals behind all forms of swimming, and the results of this survey offer a clear indication that swimming not only provides an effective physical workout, but can also actively improve mentality and self-perception, making it the ideal exercise for both body and mind."
And some find that just being in the water can be a way to reduce stress. After a session in the Michael Phelps swim spa, you can take advantage of the built-in therapy. There are ergonomic hot tub seats with massage jets that target your high-tension areas. The hydrotherapy is perfect for reducing stress and preventing post exercise soreness.
You can improve your confidence
Beyond improving your physical and mental health, learning to swim can help you build confidence.
In that same 2012 study from Speedo, 68 percent of respondents said being in the water helps them feel good about themselves.
An adult swimming journey is all about setting a goal and taking small steps to accomplish that goal. Research shows that goal-setting is an effective way to improve your confidence and self-esteem.
More than that, learning something new, expanding our skillset, and setting a goal are shown to provide motivation and give us the courage we need to keep trying.
Swimming opens up the door to new adventures
If you have never learned how to swim or if your swimming skills are limited, then getting into a controlled environment like a Michael Phelps swim spa or local pool can help build your confidence around the water.
Learning how to swim isn't just about being able to swim. It means you can have a whole new series of adventures, and you don't have to be afraid of the water anymore.
Maybe after learning how to swim, your friend will start joining you for lap swim workouts, or even sign up for their first triathlon with you. You could go snorkeling or scuba diving on vacation or finally learn how to surf. You can feel confident going to the state park for an afternoon of kayaking.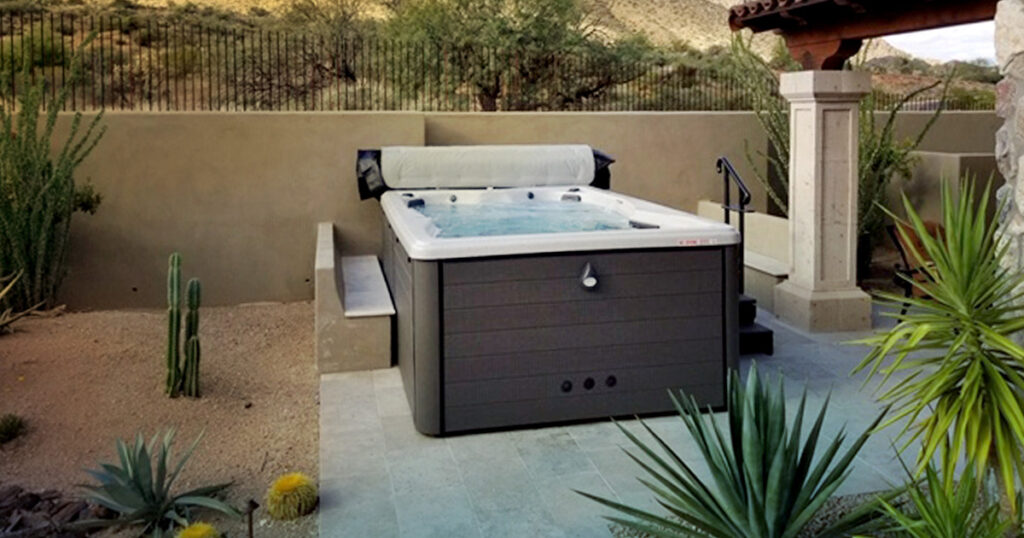 How to buy a swim spa
Do you want to be able to swim, exercise, and relax at home? Having a Michael Phelps Signature Swim Spa allows you to swim on your schedule while adding a fun factor to your backyard. You can click here to find out more about the benefits of hydrotherapy and relaxing in a hot tub. Or, contact your local Master Spas retailer to learn more about swim spa ownership. Wondering how much a swim spa costs? You can request a quote here.