Spring break is just that — a break. It's an opportunity to escape the stress of day-to-day life and go in search of relaxation and fun. But a trip to a far-off location is not always possible. High travel costs might be putting a damper on your plans or your time is limited.
You can still enjoy a fun and relaxing spring break without hopping on a plane. A spring break staycation can offer fun and relaxation, without the stress of planning a bigger trip. You can choose to see your city as a tourist, take on a few projects, or turn your backyard into your new favorite destination.
In fact, you can create some of your best family memories during a staycation. It's a time when you're consciously spending time together while breaking from your routine. You are also able to find a new appreciation for where you live — from your own backyard to the surrounding attractions.
With some creativity and planning, your spring break staycation can be just the getaway your family has been longing for.
Spoiler alert: These ideas aren't limited to spring break, especially when you invest in a Michael Phelps Signature Swim Spa.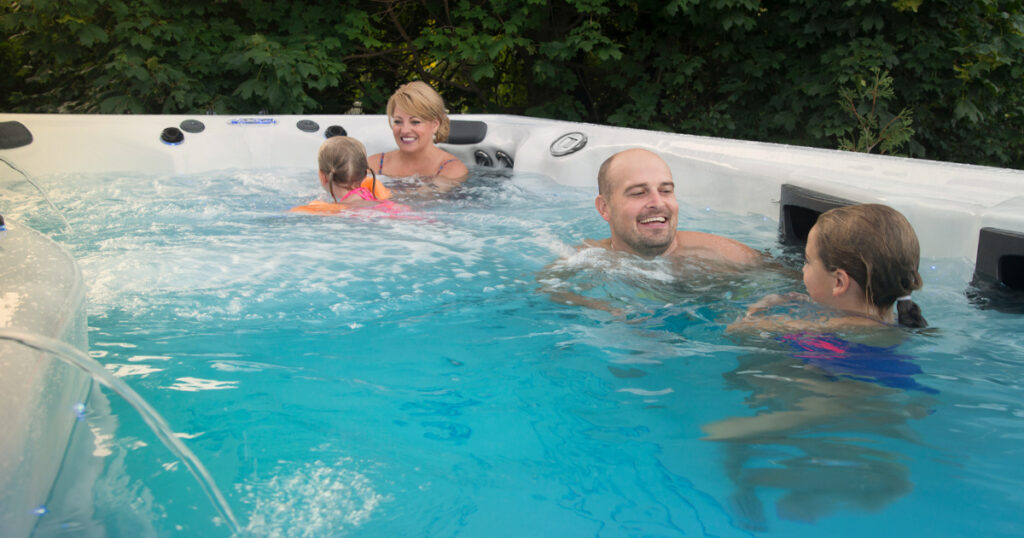 Family spring break staycation 
A big trip does not have to be on your agenda to have a fun spring break, summer vacation, or even weekend afternoon.
Here are 10 ideas to make the most of a spring break staycation.
Channel your inner artist
You might not be Picasso but you can still express your creativity. From chalk art to virtual painting classes, there are myriad ways to incorporate art into your staycation. And bonus: Art can be therapeutic and relaxing.
Among our favorite ideas are writing inspirational messages with chalk around the neighborhood; visiting a pottery studio to put your touch on a piece; and trying out drip painting.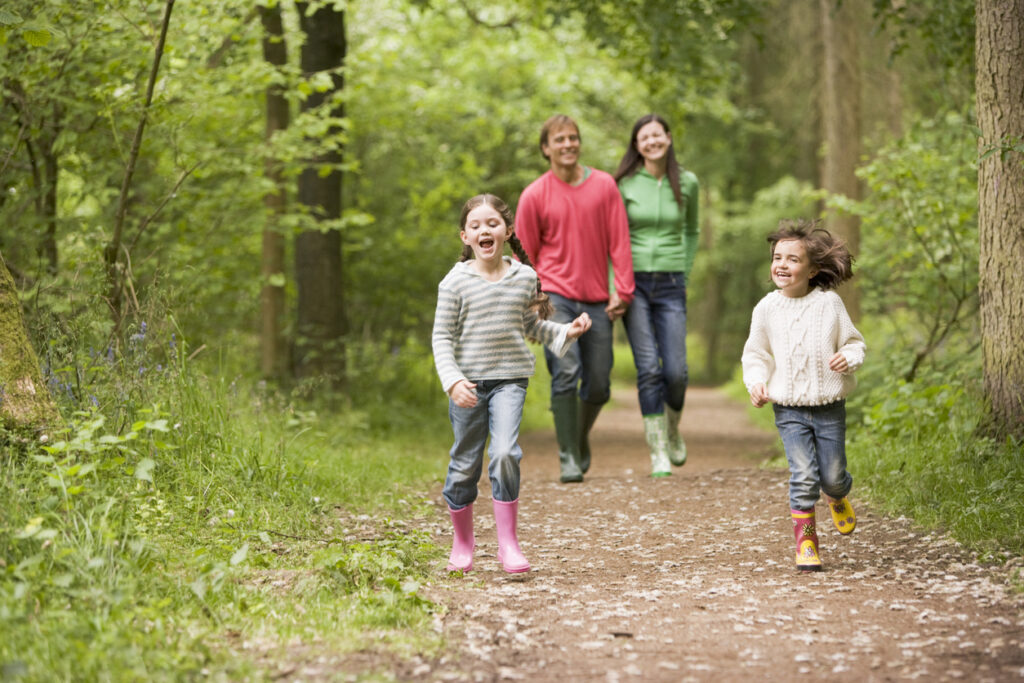 Go park-hopping
Park hopping isn't just something you do at the "happiest place on earth." It's also a way to explore the different parks in your town and see what each has to offer.
We can often get comfortable, visiting the same spaces — whether it's for convenience or because a certain park has the best slide. A spring break staycation is the perfect opportunity to get outside your zone and see what equipment other facilities have. You can spend as much time at each park as you would like.
Be sure to pack plenty of snacks and a picnic lunch!
---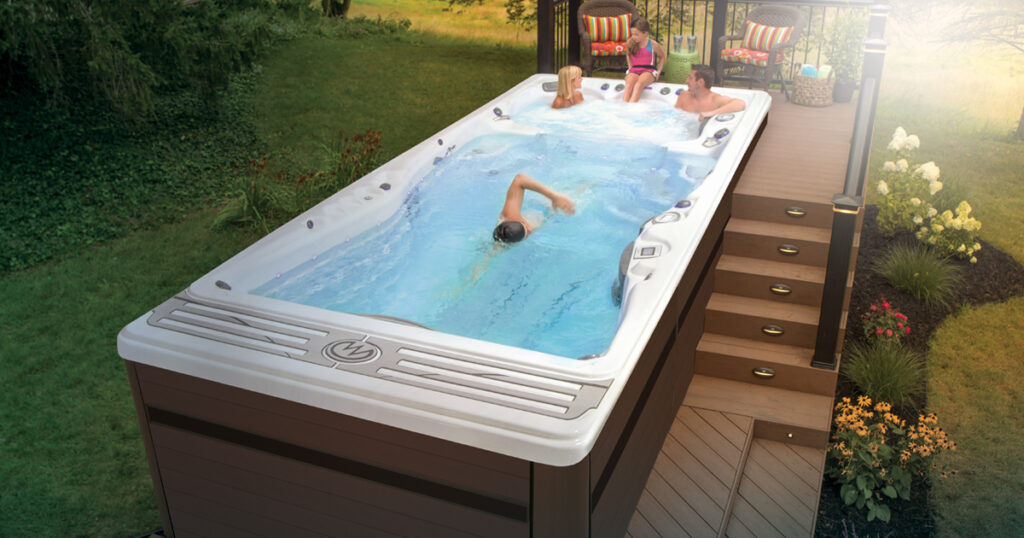 Family spa-pool
Is hanging out at the pool your favorite part of a spring break vacation? While a staycation means you are not heading to your favorite resort, you can channel all of those pool vibes at home.
A Michael Phelps Signature Swim Spa is a place to swim, exercise, and just have fun. Over a spring break staycation, you can play and splash with the entire family. You can play with divesticks or even use a boogie board with the current on.
After spring break, you can use the swim spa for winding down after the day or private swim lessons for the kids.
---
Backyard projects
It's true: A spring break staycation can be all fun and games. However, you can take advantage of the time at home to improve your outdoor living space. Organizing your backyard and adding thoughtful accessories can make the space one you want to use beyond your staycation.
Easy project ideas for your spring break include planting a cutting garden, building a fire pit, or using patio pavers to create a hopscotch game.
---
Spa day
Relaxation should be on any spring break itinerary. Take an afternoon out of the week to indulge in a little self care. Soak in the swim spa and enjoy the jets on your back. Put on some relaxing music and give yourself a manicure. You can also make your own face mask and curl up on the sofa.
---
At-home games
Legendary swimmer Michael Phelps worked with Master Spas to develop the signature line of swim spas. So it only seems natural to host an at-home games over your spring break staycation. You can set up challenges in your backyard, whether it's track-and-field races or cartwheel competition.
You can also create your own Michael Phelps swimming challenge. There are endless options, including seeing who can swim the longest at a particular speed or swimming all four strokes.
---
Food adventure
A highlight of many vacations is exploring the culinary scene of your destination. When you are creating your staycation itinerary, dedicate a meal or day to savoring your city's favorite spots. It can be an ethnic restaurant you have been too intimidated to try or a place that just opened and you have yet to try. Or, consider going to an area of your town that is unfamiliar and seeking out a neighborhood cafe.
---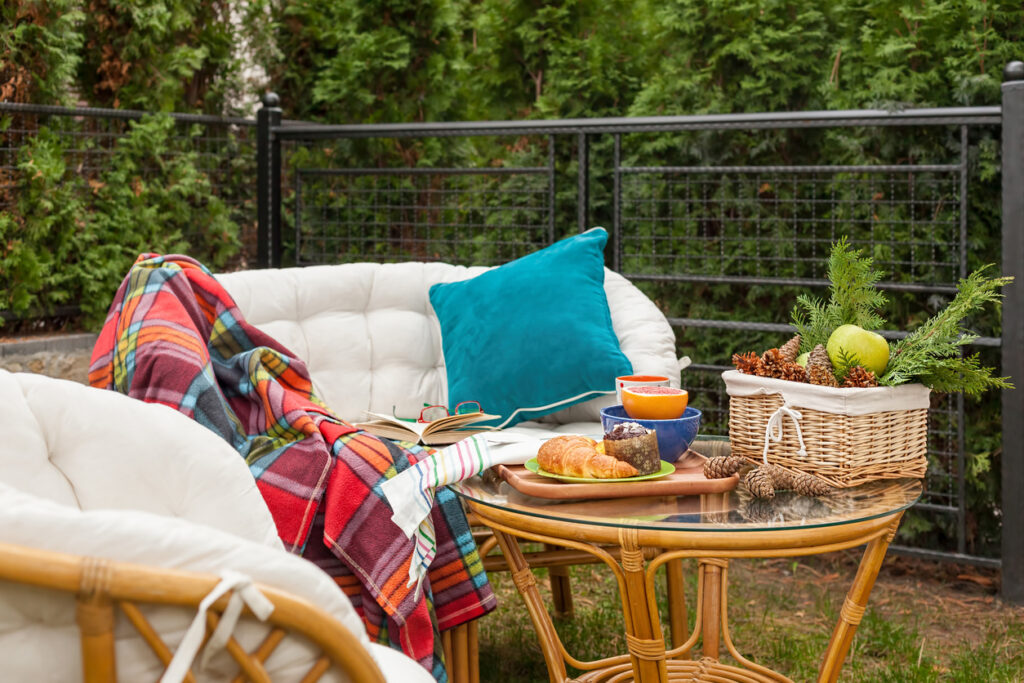 Comfy and cozy
Spring break might be synonymous with sunshine and warm temperatures. However, there's no guarantee that you'll have perfect weather for your staycation. Plan a day that is all about being cozy and comfortable in your space. You can grab a cozy blanket, turn on a calming playlist, light a scented candle, and curl up with a book. You can cook up your favorite comfort food in the slow cooker.
---
Take the scenic route
Feeling like you want to get out of the house? A scenic drive might just be the thing you need to add to your staycation itinerary. But you don't need to pack up the car for an epic road trip. You can hop in the car and explore different routes in your area, heading out for a few hours or the entire day. Stop by that small town with the nostalgic restaurant. Visit the state park that's been on your wishlist. Take the back roads to visit friends.
---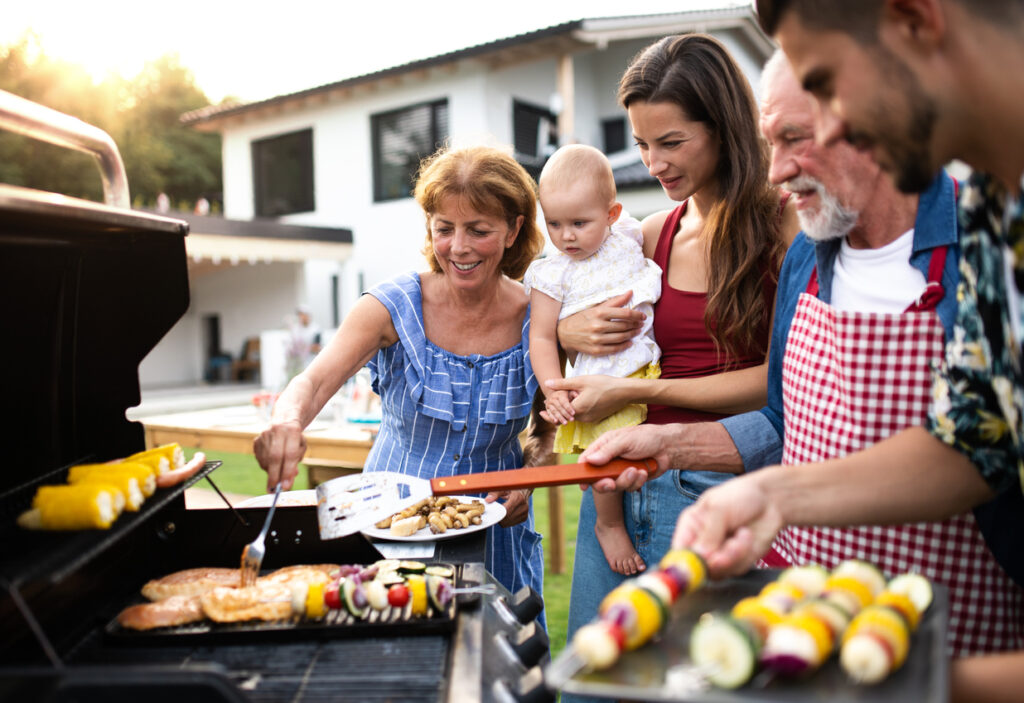 Throw a party
You don't need a reason to host a get-together. However, your staycation is the perfect time to spend more time with the people you care about.
Dust off the patio furniture, take out the cushions, and open up the Michael Phelps swim spa. You can keep it low-key and encourage everyone to bring a dish. Or, you can start summer early by firing up the grill and cooking hamburgers.
As the weather cools off and the sun sets, you can head over to the outdoor fire pit. Roast s'mores, enjoy a hot chocolate, or just enjoy the stars overhead.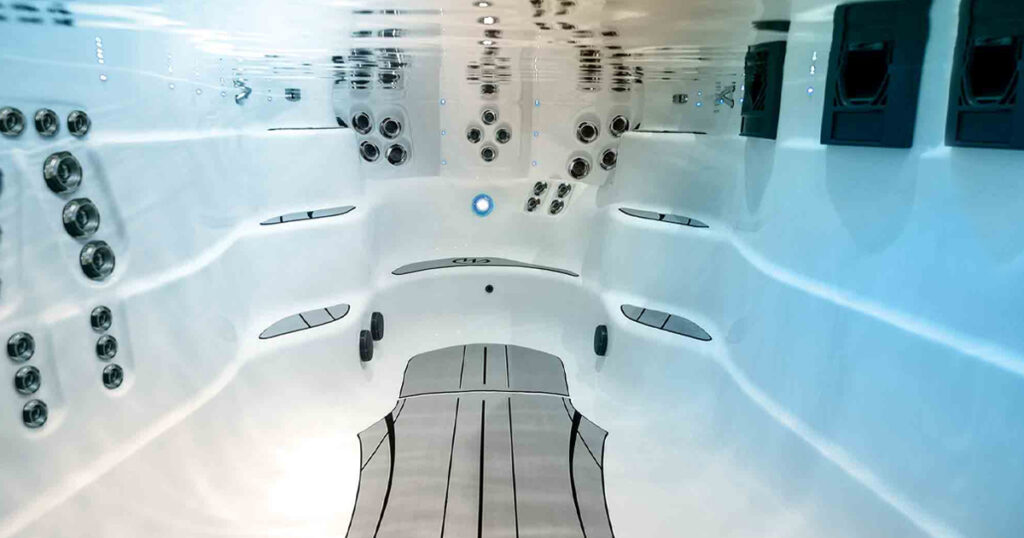 How to buy a family spa-pool
Are you ready to upgrade your spring break itinerary? A Michael Phelps Signature Swim Spa is an all-season spa pool that you can not just this year but for many years to come. You can click here to learn about how you create a backyard oasis with a Michael Phelps Signature Swim Spa. Or, contact your local Master Spas retailer to learn more about swim spa ownership. Wondering how much a Michael Phelps swim spa costs? You can request a quote here.