Living in a neighborhood that has a homeowners association often means that properties will be well-maintained and the neighbors are invested in the community. People who live in an HOA community often enjoy neighborhood events and access to amenities like trails and pools.
However, if you choose to move into an HOA neighborhood, you are held accountable to deed restrictions. To maintain property values and the look of the community, HOA restrictions might control the number of pets, color choices, and parking. Some communities might also ban above-ground pools.
But what does that mean if you want to install a hot tub or Michael Phelps Signature Swim Spa?
As a homeowner, you might face hurdles with your HOA. However, you can overcome the challenges and transform your backyard into an oasis.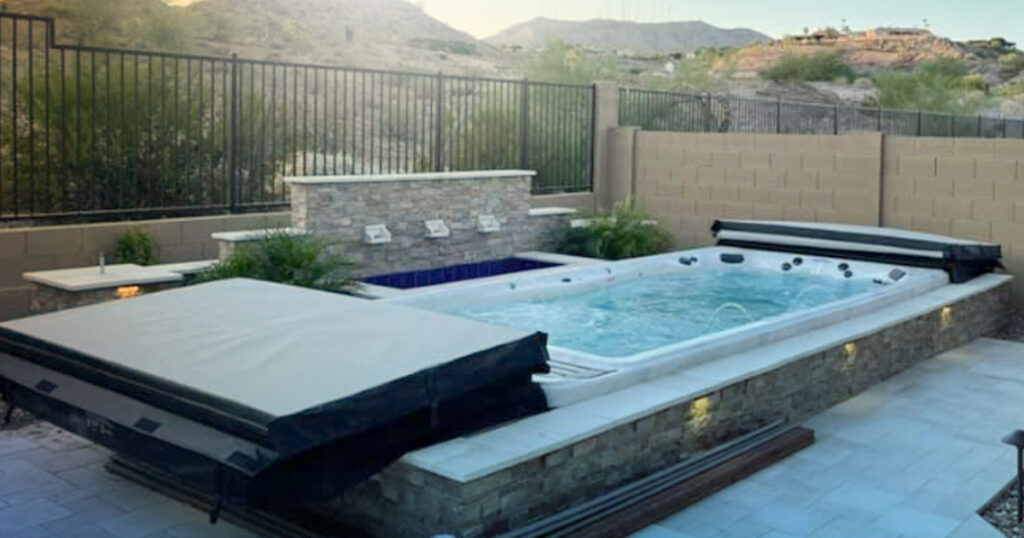 HOA and swim spa talking points
Homeowners associations were first introduced in the early 1900s in California, and the first planned community was built in the 1940s.
Since then, they continue to grow. Statistics show that more than half of recently built homes are a part of an HOAs. Eighty percent of homes in new additions are in an HOA.
The rules vary from community to community. Some might allow pools, while others have strict rules. But you can often work with your HOA to install a swim spa.
It's important to understand what they are looking for and what they need so they can say yes to you — and your Michael Phelps swim spa installation.
Your local retailer can help you navigate most rules so that you can install a Michael Phelps swim spa.
These talking points are also important as you navigate the process:
A Michael Phelps swim spa is not an above-ground pool
A better comparison, for an HOA, is that it is a big hot tub
No plumbing exits the cabinet
All spa components are self-contained
UL Listed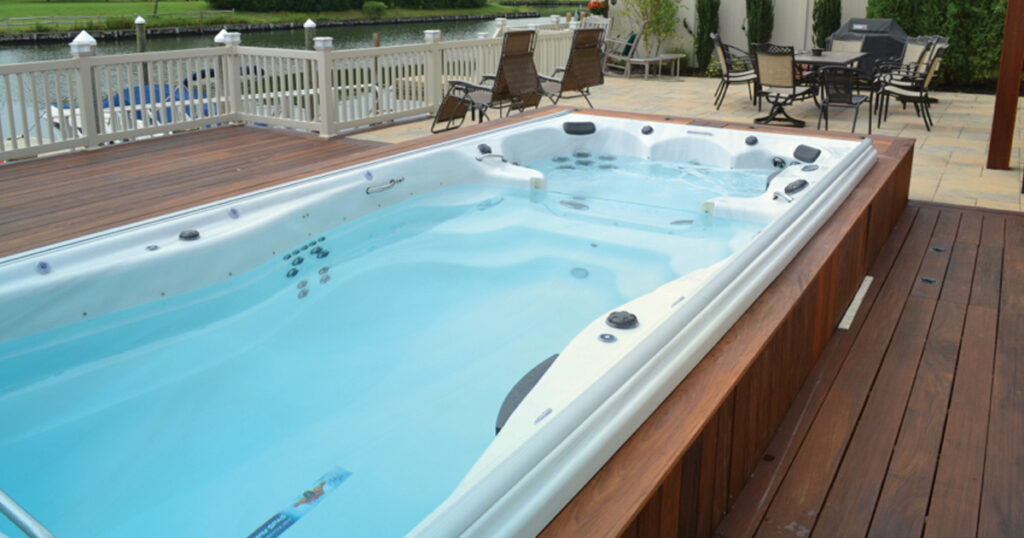 Swim spa installation considerations
One of the selling points of your neighborhood might have been the amenities. From tennis courts to fitness centers, playgrounds to "village" centers, amenities help increase a sense of community. Pools are often common features of these areas, too.
However, there are times when you just want to hang out at home. You don't want to pack up a beach bag to head to the association pool.
A Michael Phelps swim spa will allow you to enjoy spending time in the water without leaving home. All of your must-have water toys can be conveniently stored, and you don't have to worry about the facility hours or the season.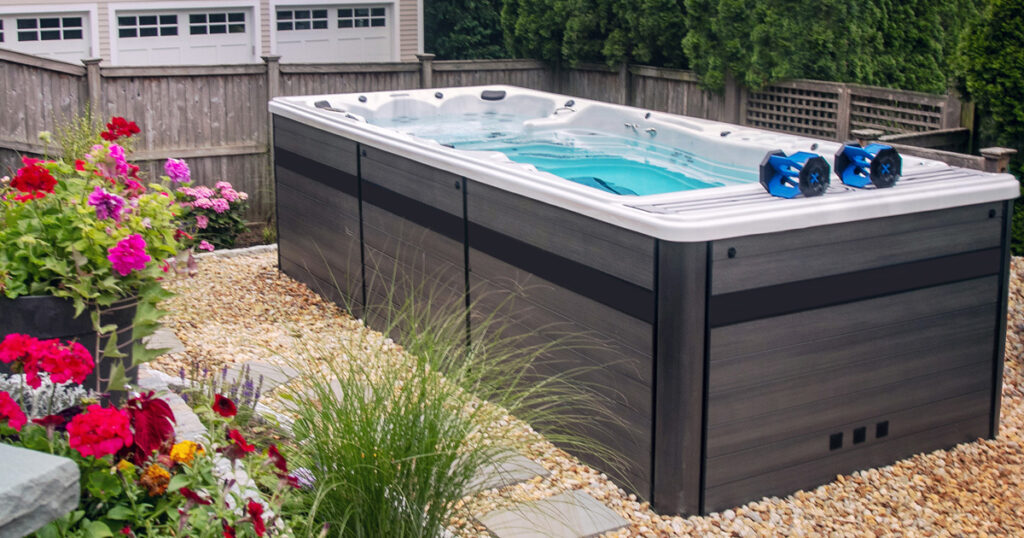 Portable
A Michael Phelps swim spa is a pool alternative but it's not a pool. This distinction is important when it comes to zoning boards and HOAs. It's portable, all of the components are contained, and there is no plumbing that exits the cabinet. A swim spa can also be moved to a different location or new home.
If you have to have the installation of your swim spa approved by HOA, it's crucial to emphasize that it's portable. The members might see the dimensions and assume it's an above-ground pool, which might require permission.
Keep in mind that a swim spa installation does not typically require a permit so long as you are following zoning rules.
Setbacks
Local ordinances might state that there is a property setback. What is a setback? It's the distance between your property line or a building or structure. In some areas, the minimum setback might be 5 feet while some areas might require 25 feet. Typically, if you are within the "safe zone," your city cannot prevent you from installing a swim spa.
Lot coverage
Lot coverage might not be something you have ever considered when working in your backyard. However, lot coverage is a zoning rule that can affect a swim spa installation. What is lot coverage? It's the percentage of your property that is occupied — whether by a building, driveway, garage, or concrete patio. Other structures or areas that can fall under lot coverage guidelines include a paver patio, deck, porch, gazebo, and overhangs.
You can request the lot coverage rules from your municipality. The rules can vary from city to city, and your salesperson might not be familiar with your specific area.
UL Listing
Some municipalities require a UL listing for safety purposes. Michael Phelps products meet the most stringent safety and energy efficiency regulations, and. UL listing documentation is available.
Covers for Michael Phelps swim spas meet UL listing specifications. The covers help improve the energy efficiency of the swim spa, as well as keep people from falling into the spa or getting into it without supervision.
How to buy a swim spa
Are you ready to enjoy the benefits of swimming, recreation, and relaxation year-round? Having a Michael Phelps Signature Swim Spa at home allows you to enjoy the benefits of a pool without the maintenance. You can click here to get more backyard ideas and picture what a Michael Phelps Signature Swim Spa would look like in your space. Or, contact your local Master Spas retailer to learn more about swim spa ownership. Wondering how much a Michael Phelps swim spa costs? You can request a quote here.