Are you ready to be surprised? After all, many people report that swim spa ownership is different than they expected — in a good way. Part pool, part hot tub, a swim spa brings more to their life than just a place to swim or enjoy water exercise. They can relax with the jets, enjoy more time with family, and reconnect with the outdoors. A swim spa enhances their overall quality of life.
But the enjoyment factor is not the only surprise. Swim spa maintenance and how much time it will take to care for is not what they anticipated.
It's easier.
Michael Phelps Signature Swim Spas were designed by Master Spas to maximize enjoyment and minimize maintenance. But there is maintenance required.
Water care is an important component of that maintenance but you do need to care for the spa itself. This spa "toolkit" will help you maintain your spa so you can enjoy it year after year.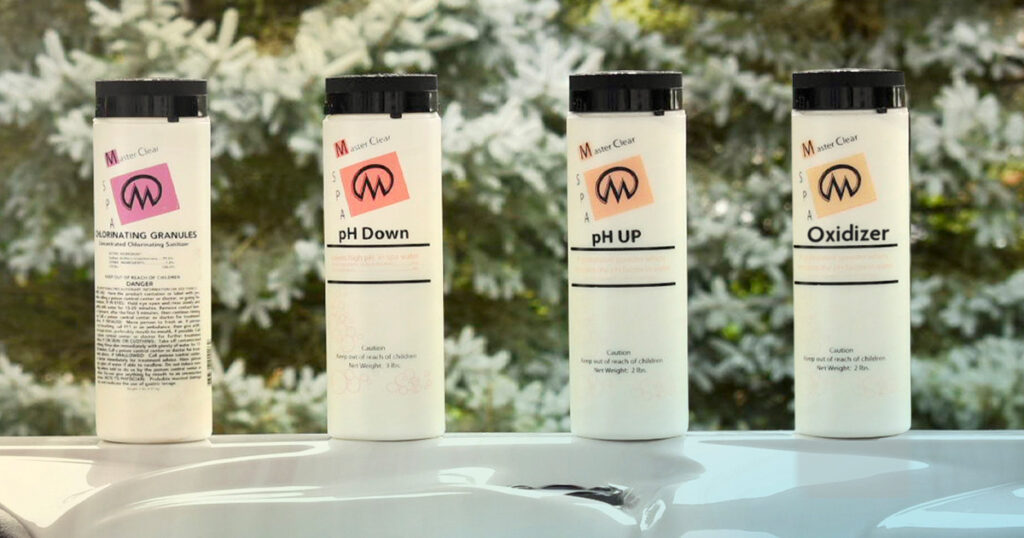 Swim spa maintenance must-haves
Many retailers include a starter kit when your swim spa is delivered and installed. Designed to help you get started with water care, you are likely to find chlorine, oxidizer, pH up and pH down.
But that spa chemical kit is to get you started. As you look forward to years of enjoyment, there are a few other things that are important to maintain your swim spa.
These five items are a must-have in your swim spa toolkit and help you keep other components of your swim spa clean. Think filters, acrylic, and the DuraMaster cabinet.
Spa vacuum
The filters will remove dirt from your water but you might still find leaves and other elements on the floor of the spa. A spa vacuum is essential to keeping your swim spa water clean.There are manual options but a battery-operated model, with telescoping handle, is ideal for swim spas.
Shop towels
Shop cloths are great for drying off the acrylic shell of the swim spa, as well as touch screen panels. You can use them to wipe down any scum lines as they are gentle on the acrylic.
If you want to wipe down the skirting or stairs, simply hose down the panels and dry with an old towel.
Filter cleaning attachment
Your swim spa filters are designed to "catch" the things you don't want in your water — contaminants and small pieces of debris. But how do they work? The filters are made from a specially designed pleated fabric. Your water passes through the filters and the tiny folds strain it. About once a week, you should remove your swim spa filters and rinse them. A garden hose will do the job but you don't want to use a high pressure nozzle. If the water has too much pressure, it can damage the filters.
But you want to get between the folds to make sure the filter is properly rinsed. You can use a specially designed attachment for your hose to remove the leaves, debris, dirt, and other build-up in the pleats of the filters.
Five-gallon bucket
You might already have one of the spa kit must-haves in your garage or basement. From a tool bucket to a make-shift seat, a 5-gallon bucket is versatile and utilitarian. Swim spa owners can use them for soaking their filter elements, which you should do once a month. About one to two filters can fit in a single bucket. Swim spas, depending on the size, can have three or four filters. You can use two buckets for this monthly maintenance task. If you want to soak them together, consider using a clean storage tote.
Cover treatment
Your Michael Phelps swim spa cover is made from a durable, stylish marine-grade vinyl. Designed to fit snugly over your spa, it helps keep your water at the perfect temperature and keep your water clean. But it's important to take care of your cover. You can clean it using just mild soap and water. Be sure to rinse thoroughly the cover with fresh water to remove any soap residue.
You can extend the life of your cover and keep it looking its best by using a marine-grade cleaner, such as 303 Protectant spray.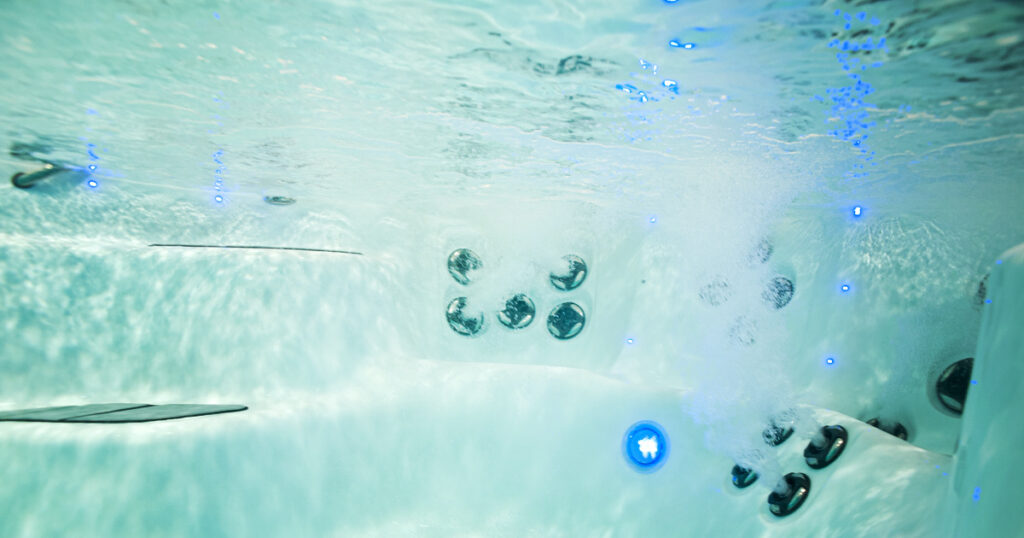 Built-in spa water care
Oxygen plays an important part in our overall health and world. Not only is it readily available in our air, it helps us survive and thrive.
But you might be surprised to discover that it can also plan an important part in swim spa water care.
Michael Phelps swim spas come with an ozone system, which injects O3 into the water. (The oxygen we breathe is O2.) This system releases tiny bubbles of ozone into the water, which helps reduce impurities from the water.
Why is that beneficial? You will need fewer chemicals to keep the water clean compared to other swim spa brands.
How to buy a swim spa
Are you ready to enjoy the benefits of swimming, recreation, and relaxation year-round? Having a Michael Phelps Signature Swim Spa at home allows you to enjoy the benefits of a pool without the maintenance. You can click here to get more backyard ideas and picture what a Michael Phelps Signature Swim Spa would look like in your space. Or, contact your local Master Spas retailer to learn more about swim spa ownership. Wondering how much a Michael Phelps swim spa costs? You can request a quote here.