The Mast3rPur™ Water Management System is a synergistic blend of three proven natural water sanitizers that when combined makes them dramatically more effective through a chemical reaction known as Advanced Oxidation Process. This results in clean, clear, fresh smelling, and silkier water. The Mast3rPur™ option comes equipped with the QuietFlo Water Care System, a 24-hour circulation pump.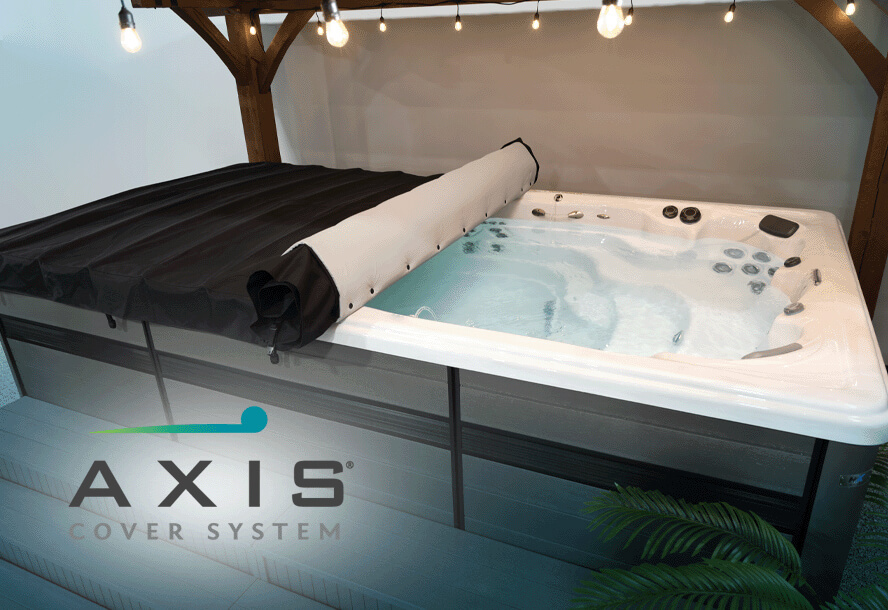 The Axis® Cover System is a new simple way to handle the cover of your swim spa! Click here to find out more.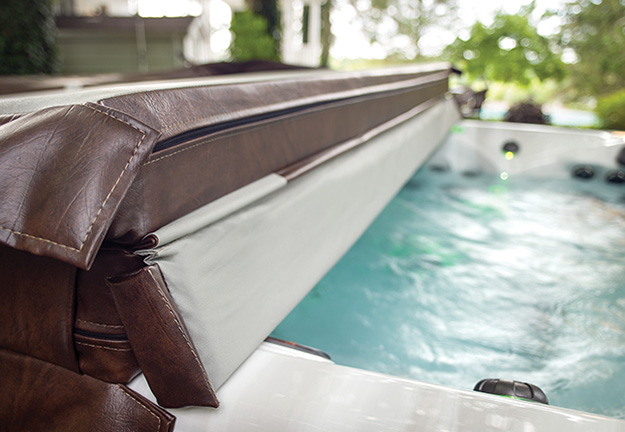 Master Spas covers lock in heat and save you money. Safety, protection, and energy efficiency are all key components of the exclusive Master Spas Covers. We only manufacture covers that are built to the strict ASTM-F1346 standard for lockable safety covers. Not only do we build our swim spa covers to this strict standard, but we prove it by certifying them through UL. Constructed using top grade marine vinyl with UV protection and high density 5" – 3" tapered foam, these covers lock heat in and last a long time, and that saves you money.

36" 4-Tier DuraMaster Polymer Step (Available in Portabello, Mahogany or Espresso).