Swim Spa Propulsion Technology
So what sets the Michael Phelps Signature Swim Spas by Master Spas line of swim, fitness, and therapy swim spas apart from the crowd? Actually, the difference is pretty clear.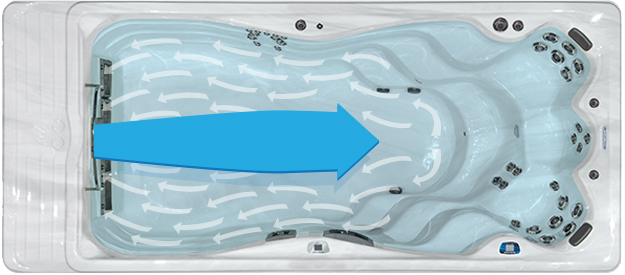 The patented Wave XP Propulsion® Technology System delivers a deep, wide current of pure water flow. There's virtually no turbulence as compared to industry standard jetted swim spas. The unique propeller design does not require air to be introduced into the water to increase its strength, allowing for a more realistic swimming experience.