Train like a champion, recover well and enjoy the balance you've been looking for. Discover 7 reasons you'll have a competitive advantage in your next triathlon, when training with a Michael Phelps Signature Swim Spa by Master Spas. This alternative to a pool has many reasons that conquer any fear you may have about competing for a triathlon and will appeal to you and your entire family.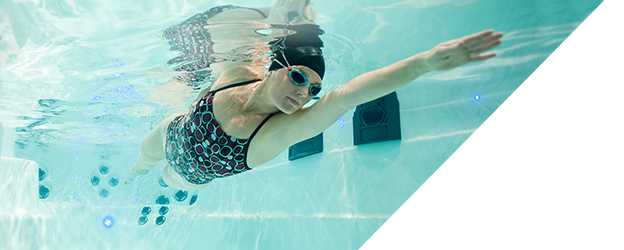 1. Open Water Swimming
Almost every triathlete's biggest fear! And if you're like most triathletes, your access to open water for training is limited. Developed with input from 23-time gold medalist Michael Phelps and his coach, the Michael Phelps Swim Spa by Master Spas simulates an open water swim with its deep, wide current with virtually no turbulence, allowing for you to swim in place without flips or turns. Water speeds range from 0-100, so you can choose your personal level of resistance.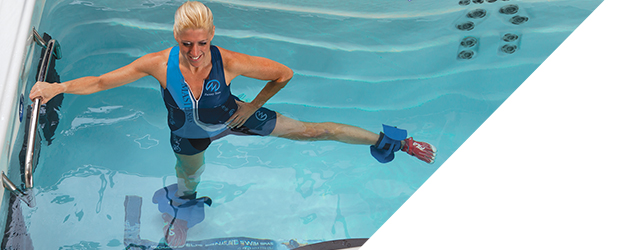 2. Run Hard, Run Strong, Run Smart
By using the natural resistance and buoyancy of water, the Michael Phelps Swim Spa by Master Spas allows you to increase muscle strength with less impact on your knees, hips and hamstrings. You can even change to a forefoot strike with very low risk of lower leg injury.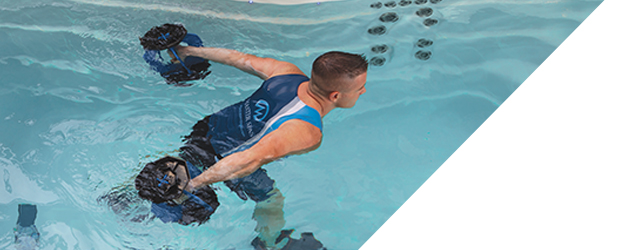 3. Intense Training
Michael Phelps Swim Spas by Master Spas are designed to provide you with the most intense and customizable swim and exercise workout available. Your swim spa comes with our H2Xercise System that includes a rowing kit, aquatic dumbbells, ankle fins, resistance bands, and the H2Xercise Aquatic Workout Book.  (Free with the warranty registration of your swim spa.)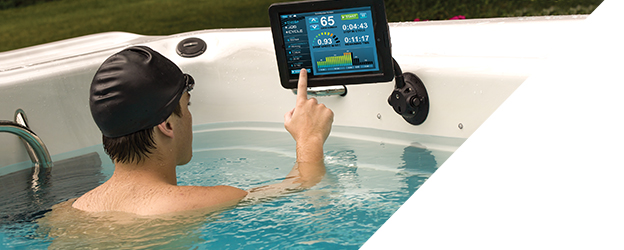 4. Fitness App
Michael Phelps Swim Spas by Master Spas have WiFi capabilities and feature access to an exclusive workout app called SNAPP (SwimNumber App). SNAPP works with an iPad® and comes with easy-to-use workout programs as well as custom options to match your individual goals. You simply push "start" and the app will take over the speed of the water current while you are swimming or exercising, to range from high-impact training conditions to slow cool-down speeds. (It's a similar process to preprogrammed workouts on a treadmill.) SNAPP also includes expert video workouts for swimming, triathlete training, and aquatic exercise.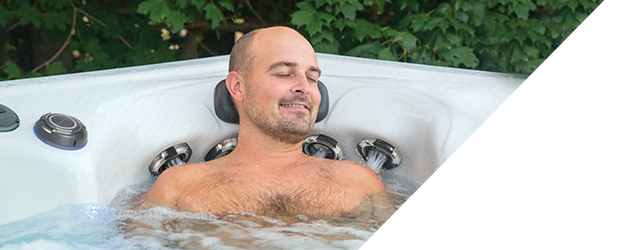 5. Massage Therapy
Therapy seats in all Master Spas Swim Spas provide the most therapeutic massage for quality recovery. After a hard training day, sit in the therapy seats and customize the jets to target your most aching muscles. Turn on the Xtreme Therapy Cove for a complete therapeutic massage for your lower back, hips, thighs and calves.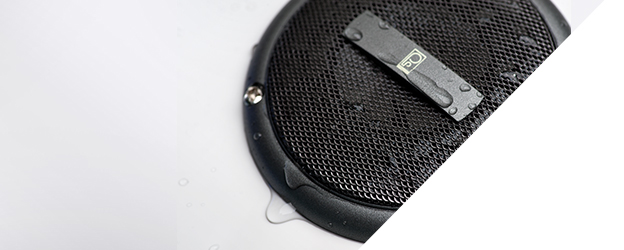 6. Amped Up Music
With Wi-Fi and our optional sound system, your swim spa will be your motivator as you stream your playlist through the premium speakers and subwoofer.
7. Never Miss a Workout
Whether you're pressed for time, in need of a low-impact day or recovering from an injury, the solution to never missing a workout is to train in the comfort and convenience of your own backyard. And, regardless of the weather, your swim spa will be the perfect temperature because you choose it, year-round.
Train hard and recover fast with a Michael Phelps Swim Spa by Master Spas.